We Went to England! Susan Williams
On Sunday, February 8th, we set off from Narita Airport on this year's study tour to the United Kingdom.
Eleven of us, twelve including me, spent three weeks in Cheltenham, a small town in the county of Gloucestershire, a part of England which is sometimes called 'The Cotswolds'. This is a short record of how we spent our time there in the land of tea-time and fish and chips.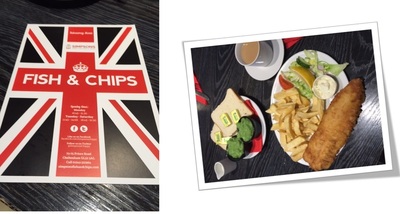 The first day was very hard: orientation and an assessment test. All in English! Then we went on a walking tour of the campus and the town of Cheltenham. In the evening at 5 o'clock we went home to our new families.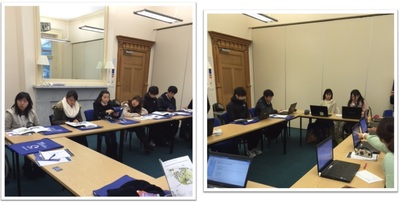 Every day we studied English in the morning for three hours with foreign students from other countries and in the afternoon we either did project work or went on visits. These are some of the places we went to.

Making scones and flower arranging at Nikki's house, a 300 year-old cottage.
We visited a care home for elderly people, a nursery school, a community health centre, a farm and a college for disabled people.

We went to Bath and saw a real roman bath, Oxford, and at last, London for three days.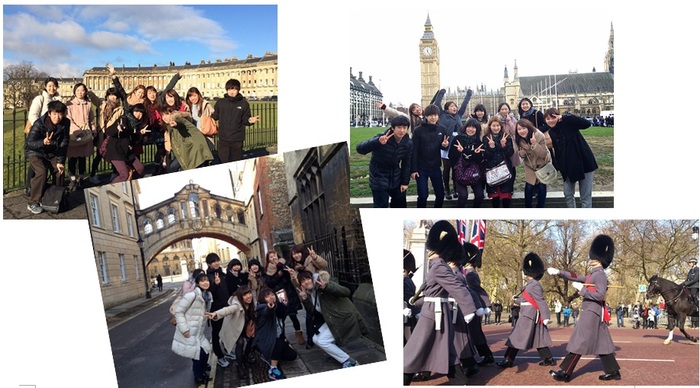 In London we went to see 'Lion King' and 'The Phantom of the Opera'. We had a really great time, but of course it was sad to say goodbye to our host families and the teachers and friends we made at school.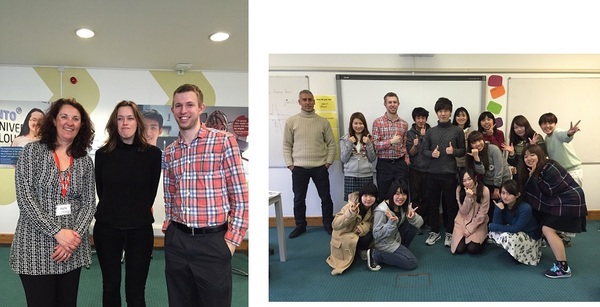 Living in England for three weeks and it being 'English only' for 24 hours a day was very hard at first but we soon got used to it and really learned a lot. Now we just want to go back and visit again it was such a lot of fun!